Once more popular than Kentucky bourbon, Maryland rye whiskey is staging a comeback
by Brennen Jensen | Photos by Jim Burger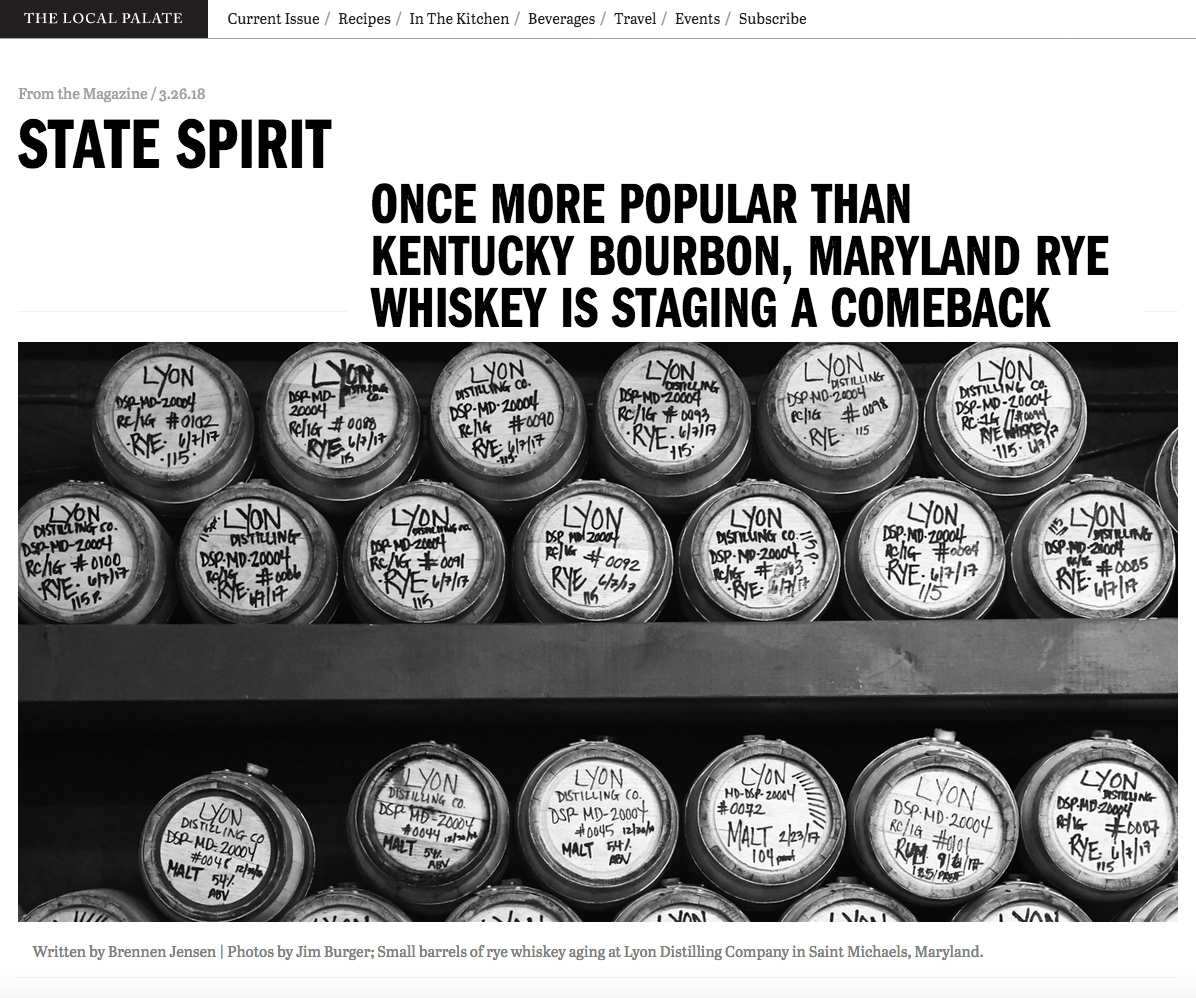 …Ben Lyon distilled the first twenty-first century Maryland rye in the winter of 2013 at Lyon Distilling Company, which he runs with partner Jaime Windon in the Eastern Shore town of Saint Michaels. He released an unaged version and some that spent a year in one-gallon barrels. It has a high-corn mash bill with some malted barley as well. He used to think that defined the Maryland style, but now he's not so sure.
"We don't have a clear mash bill, we don't have one type of still used, or one particular place where the grain came from," he says of the historic state tipple. "We know Maryland produced this lauded spirit, but it's a harder sell to say just how." Primarily a rum maker, Lyon distills and releases rye only once a year, but remains bullish on the product—he even envisions a Maryland Rye Trail, a co-marketing effort guiding visitors to the state's distillers, similar to the Kentucky Bourbon Trail.
…Perhaps it's best to describe Maryland Rye as a spirit—in both senses of the word. A potent potable and a potent ideal. "I want the state's whiskey history to be known," says Windon, who is also president of the Maryland Distiller's Guild. "But craft distillers are able to choose what path they want to go down. New products can nod to the past but the best way to honor Maryland distilling history is through quality." In other words, just strive to make whiskey with enough heart and passion to please the ghost of Outerbridge Horsey II.