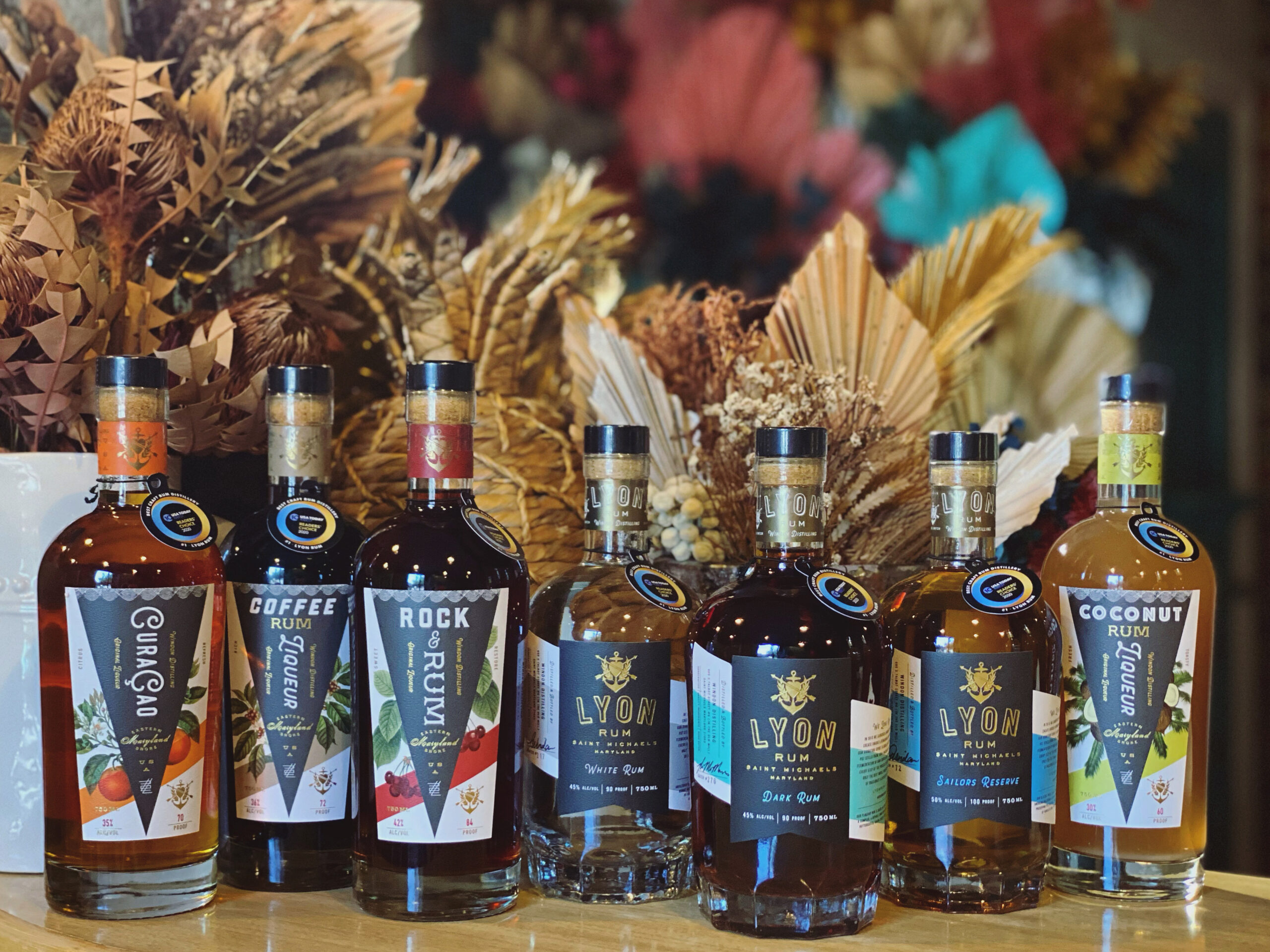 LYON RUMS are a true cane-to-glass product: distilled in small, traditional pot stills in Saint Michaels, Maryland from Louisiana cane; a unique, hybrid fermentation of raw sugar & molasses.
Our line of rum liqueurs are infused by hand, using only the finest, all natural, whole fruits & botanicals. We do not use coloring, flavoring or additives. Ever.
All of our spirits are 100% gluten free.
*click on each rum to learn more*
LYON WHITE RUM
LYON DARK RUM
LYON SAILORS RESERVE RUM
LYON ROCK & RUM
LYON CURAÇAO ORANGE LIQUEUR
LYON COFFEE RUM LIQUEUR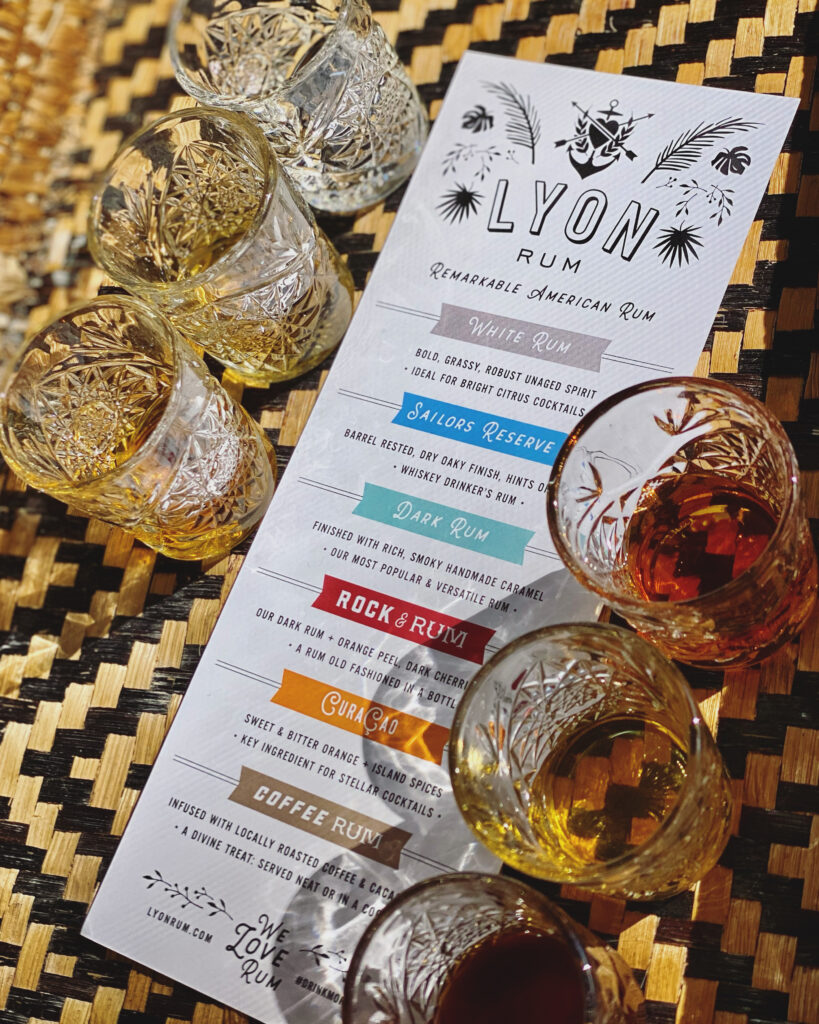 Throughout the year we release small batches of seasonal specialties, including:
BLACKBERRY RUM LIQUEUR // 33% ABV
COCONUT RUM LIQUEUR // 30% ABV
LYON BLACK RUM // 43% ABV
PINEAPPLE RUM // 57% ABV

LYON RUMS & LIQUEURS are available for sale at the distillery in Saint Michaels, and at fine retailers across Maryland, DC, Delaware, Florida, New Jersey, New York & Louisiana.

*Use the interactive map below to find a store near you*
---
*LYON RUM has a W8 Wholesale License to self-distribute spirits in the state of Maryland.
We also self distribute in Washington, DC.
MD + DC WHOLESALE INQUIRIES CLICK HERE or // (443) 333-9181
NEW JERSEY, NEW YORK, DELAWARE // Contact: REGAL WINE //  (856) 985-6388
LOUISIANA // Contact: MYSTIC VINE //  (318) 965-6709
FLORIDA // Available thru LIBDIB, contact us directly or // (443) 333-9181