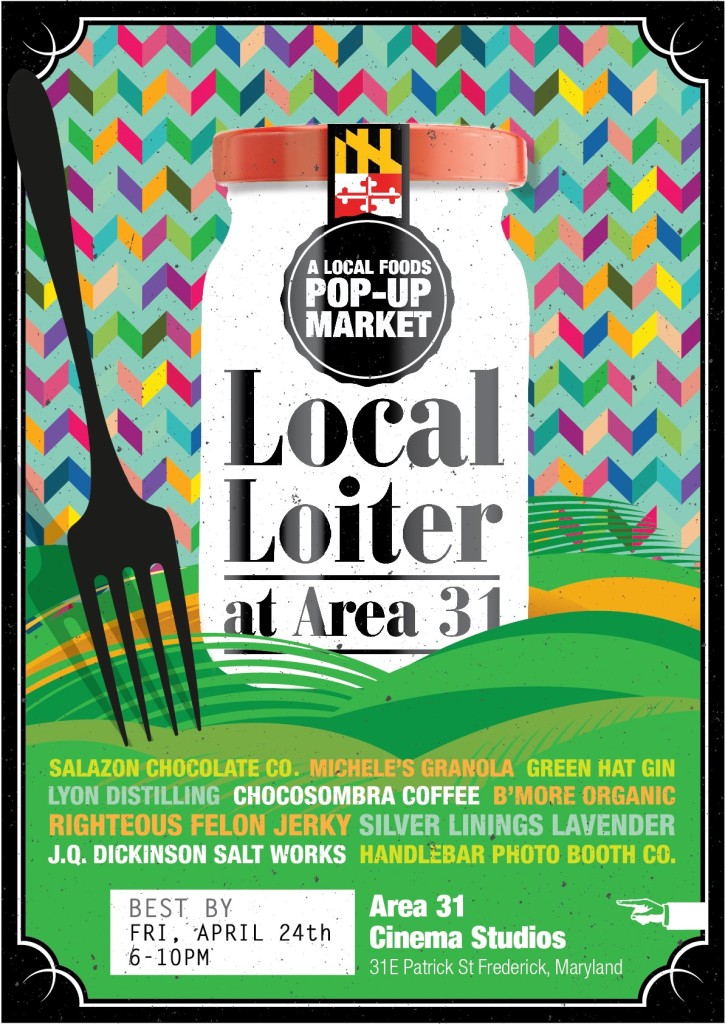 Details:
Friday 4/23/15, 6-10pm
Area 31, 31E Patrick St, Frederick, Maryland
Join us for a local foods pop-up market featuring:
Salazon Chocolate Co.
Green Hat Gin
Lyon Distilling Company
Choco Sombra Coffee
Michele's Granola
J.Q. Dickinson Salt Works
Silver Linings Lavender
B'more Organic
Righteous Felon Jerky Cartel
Handlebar Photo Booth Co
Enjoy samples from the local craft foods scene's most talked about artisans. This is your chance to be first to try brand new products before they hit the market! Then, make some memories with fun pics in the Handlebar Photo Booth.