The Best Whiskeys in Every State Right Now
And the 10 best in the entire country.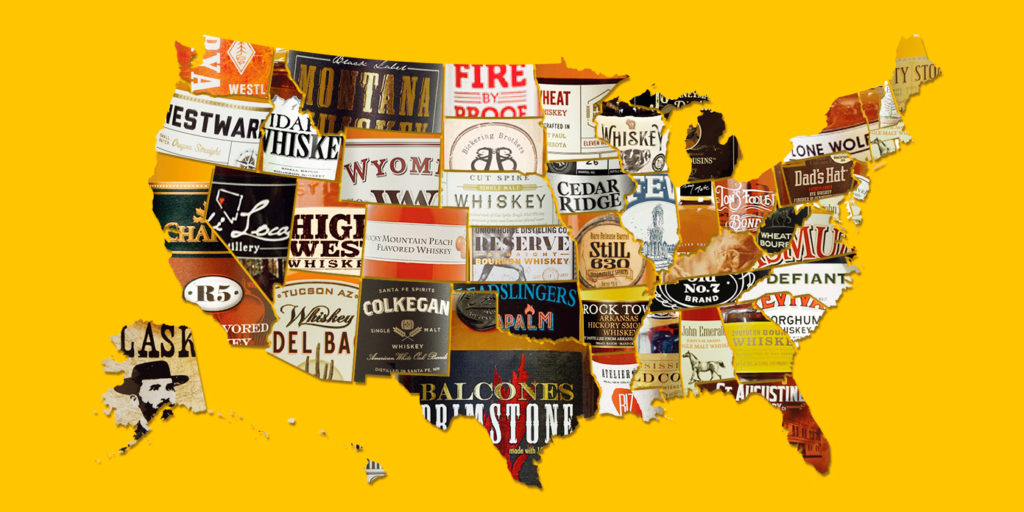 A whole lot of people think bourbon can only legally be made in Kentucky. That's not true. But the oft-repeated myth shows how indelible the relationship between Kentucky and bourbon is, a relationship that dates back to Alexander Hamilton and a despised whiskey tax that drove distillers from the mid-Atlantic region to the friendlier Southern state.
The absolute best whiskey in America still comes out of Kentucky, whether you believe it is Pappy Van Winkle, George T. Stagg, or perhaps a more offbeat selection. Likewise, Jack Daniels is, if not the best, the most famous whiskey in America, and the best-selling too. Jack has stamped Kentucky's neighbor to the south, Tennessee, as another state uniquely linked with the good stuff.
But what about whiskeys from other states? Are any worth a damn? There are now around 2,000 distilleries in America, at least one in each state. As this "craft" micro-distilling boom is only about a decade old, many of today's companies have not yet had the time (or resources) to create a good whiskey. Furthermore, some craft distilleries don't produce their own whiskey. Instead, they use the same "sourced" juice, usually courtesy of a giant factory called Midwest Grain Products in Indiana, and simply slap their own label on the bottle. We won't count those for our purposes.
So can any of these smaller outfits (that actually distill their own product) one day help their state wrest the long-held whiskey crown from Kentucky and Tennessee? The search for the next great American whiskey begins with distilleries in the other 47 states, plus D.C., that aren't Kentucky, Tennessee, or Indiana. [READ FULL ARTICLE]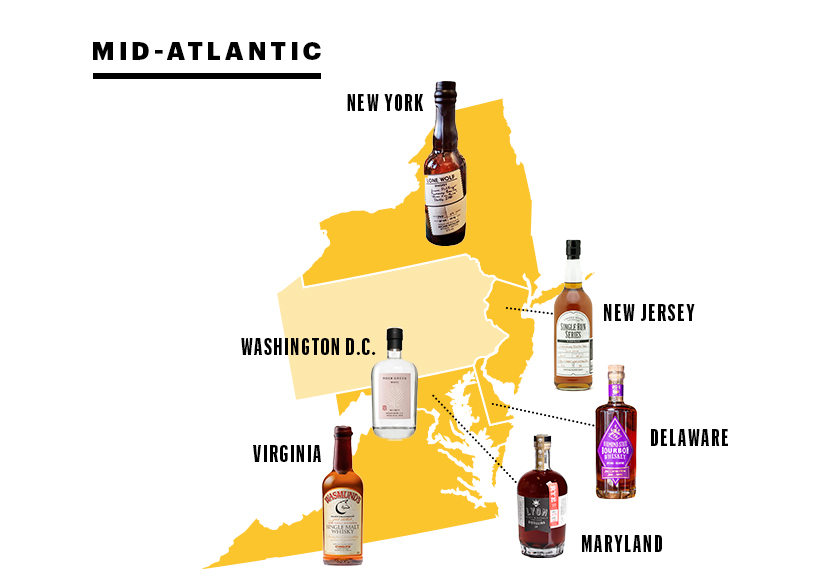 Maryland — Lyon
City: Saint Michaels / Founded: 2012 / Distribution: local
Once the state for the world's best rye, Maryland's current generation of whiskey makers is still in its infancy. This Chesapeake Bay-area distillery made rum upon opening and now has a 100-proof rye and a single malt.