TALES OF THE COCKTAIL | MARYLAND RYE: ITS HISTORY & FUTURE
Lyon Distilling proudly introduced our first batch of oak-barreled Maryland Free State Rye Whiskey at this years Tales of the Cocktail in New Orleans!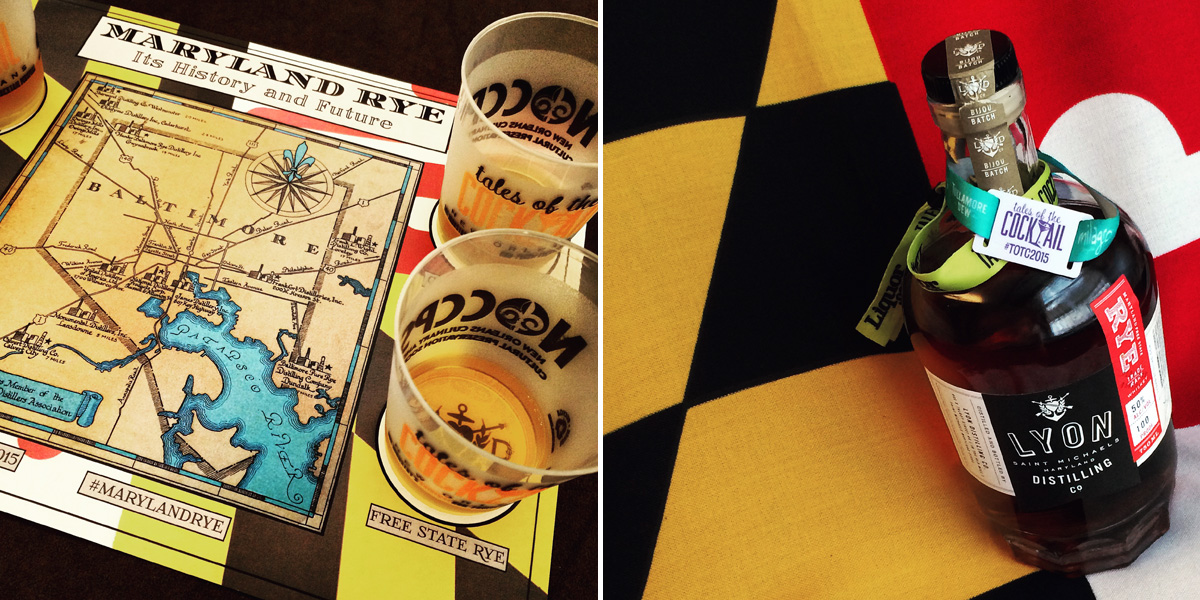 Over the last 13 years, Tales of the Cocktail has grown from a small gathering of cocktail lovers into the world's premier cocktail festival. Each year the international spirits industry gathers in New Orleans for five days of seminars, tastings, product launches and outrageous parties. Tales is truly the industry's hub for the exchange of new ideas, products and techniques, and Lyon Distilling was thrilled to be asked to participate in one of this year's highly coveted and widely respected seminars!
Doug Atwell (Baltimore bartender & managing partner, Rye) led the SOLD OUT seminar Maryland Rye: Its History & Future with a discussion on the appeal and process of bringing Maryland rye back from the brink of extinction, along with the expert opinions of rye distillers, featuring our very own Ben Lyon (Lyon Distilling Company) as well as Allen Katz (New York Distilling Company and Baltimore native) & Ned Wight (New England Distilling Company). Attendees enjoyed an exclusive tasting flight: New England Distilling's Gunpowder Rye, Pikesville's 110 Proof Straight Rye, New York Distilling's Ragtime Rye, and Lyon Distilling's Free State Maryland Rye.

From the seminar: Rye was once a powerhouse of the whiskey world, but America's changing palates and Prohibition put an end to that…until now. Thanks to the current craft spirits renaissance and an army of cocktail focused bartenders, rye and the classic libations it inspired have made a triumphant comeback. "Maryland Rye" once existed as a beloved and widely marketed style appreciated throughout the country, as storied in its history as Kentucky's own bourbon.
How did such a booming industry slowly get proofed out of national prominence? How do we recognize and support new craft whiskies with a sense of place and purpose? We'll explore some of the social, agricultural and economic forces that wiped this distinct regional style of a great American spirit off the face of the earth.