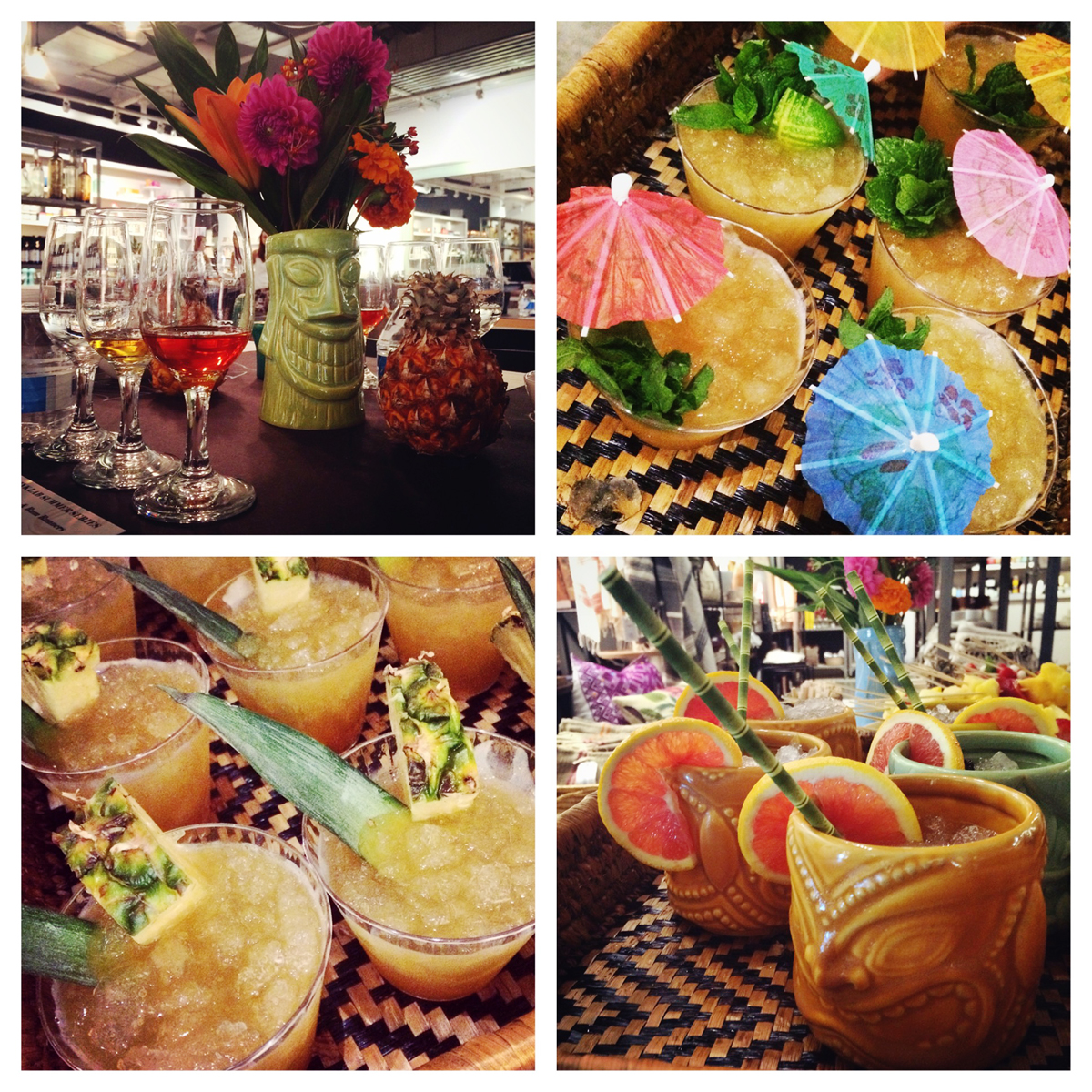 >>//>> FOR LYON TIKI RECIPES CLICK HERE <<\\<<
OUR MOST POPULAR COCKTAIL RECIPES (clockwise from top left)
Distiller's Rum Punch
3 oz Lyon Distilling Dark Rum
6 oz white grapefruit juice
squeeze of key lime juice
freshly grated nutmeg

Chesapeake Nor'easter
2 oz Lyon Distilling Dark Rum
6 oz Fever Tree Ginger Beer
slice of lime + ice
Caramel Rum Sidecar
4 oz Lyon Distilling Dark Rum
1.5 oz Cointreau
squeeze lemon
Combine ingredients in a shaker with cracked ice, shake vigorously, strain into a martini glass. For extra sweetness & sticky lips, rim the glass with lemon juice & sugar.
Classic Daiquiri
2 oz Lyon Distilling White Rum
1 oz fresh lime juice
½ oz simple syrup
Combine over ice, stir for 30 seconds, strain into a chilled coupe glass.
Rum Shrub (Colonial Throwback)
3 oz Lyon Distilling White Rum
1 oz shrub syrup*
sparkling water + ice
garnish with berries & mint.
*Shrub Syrup*
1 cup assorted berries
1 cup sugar
1 cup red wine vinegar
Pour sugar over berries, let set overnight. Crush berries and strain juice, combine with vinegar. Whisk.
Tiki Rum Old Fashioned
3 oz Lyon Distilling Dark Rum
3-6 dashes Bittermens Elemakule Tiki bitters
Muddle an orange slice with bitters, add ice, rum + Luxardo cherry!